Walk Into the Courtroom With Confidence
Miami Law Firm Serving Clients Nationwide
Over 35 Years
of Experience
Put a Skilled Attorney in Your Corner
Defending your truth in court is never easy. But with help from the right criminal defense attorney, you can walk into the courtroom with a strong team of professionals by your side. My Miami law firm — Law Offices Of Barry M. Wax — works with clients throughout Florida and the United States. I offer my experienced guidance and support through every phase of your case, from investigation and arrest to the jury verdict and conclusion.

Hiring an experienced and dedicated criminal defense attorney will give you the resources you need to build a strong defense. Whether your case involves money laundering, healthcare fraud, or any white-collar crime, you can count on me for skilled representation. Reach out and make an appointment with me — Barry Wax, Attorney at Law — today to take your first steps toward justice.
Healthcare Fraud &
Money Laundering Attorney Based in
Miami, Florida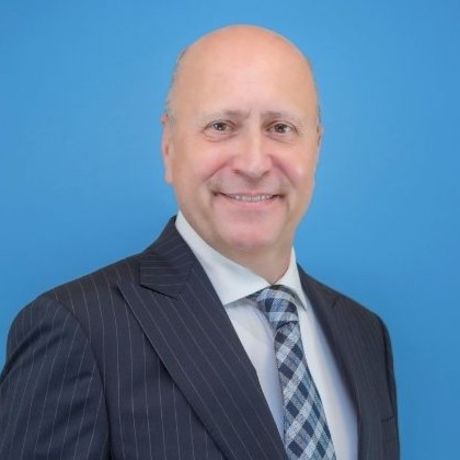 Barry M. Wax
Attorney at Law
I've been practicing criminal defense law in state and federal courts throughout the country since 1984. As a healthcare fraud and money laundering attorney, I have extensive experience handling highly serious and complex cases. For a compassionate lawyer you can depend on, contact my law firm in Miami, Florida. I look forward to collaborating with you in your pursuit of justice.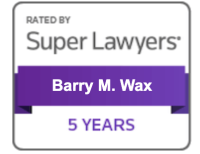 Providing the Counsel
You Deserve
Experience
My criminal defense career spans more than three decades. You can rely on me to fight for your ideal outcome.
Trustworthy
You need to be able to rely on your attorney. I'm just as skilled as I am compassionate and ready to guide you forward.
Accessible
As an attorney at a small firm, I can provide you with prompt and personal attention. Call me today to get started.
Have Questions?
Would you like to know more about the people I represent and the cases I am involved in? Follow the link below to watch some short videos and learn more."
Years of Experience
I gave my case to Barry and not only was he courteous and professional, but he also took the added time to listen and treat me like a real person. I got the sense that he genuinely cared about not only my case but myself and an individual that didn't know all their rights in a particular situation. It is evident that his years of experience played a huge role in him not only handling my case but also getting it dismissed within mere hours! Though I hope to never find myself in another compromising position, I know that should I ever need help THIS IS THE MAN I WILL CALL.
Best Representation
Attorney Wax came highly recommended by his colleagues. I had an extremely difficult case that had great detail in administrative technicalities, where I could have lost my license and had my business destroyed. Thanks to Mr. Wax who always made himself personally available to me, he gave his utmost attention and compassion. He understood every detail with precise skill on my behalf. The outcome was beyond belief!!! He is the ultimate defense because justice only exists when you have the best representation. Thank you, Mr. Wax!!!!!!
Let's Work Together
to Build Your Defense
Don't leave your freedom to chance. Team up with me, a healthcare fraud and money laundering attorney with over 30 years of trial experience. I've defended individuals, businesses, and healthcare providers throughout Florida and the United States, and now I'm ready to defend you.
Recent Blog Posts
4 Things You Need to Know Before Hiring a Criminal Defense Lawyer
The decision to hire a criminal defense attorney is undeniably an important one.
READ MORE
When your freedom, livelihood, finances, and future are at stake, you need a criminal defense attorney with proven experience to represent you. Since 1988, I've worked rigorously to help all of my clients understand their rights and have solidified my reputation as a skilled advocate both in and out of the courtroom.
As a healthcare fraud attorney, I represent individuals who are affected by healthcare fraud and I defend healthcare providers who have been accused of fraud or involved in fraudulent transactions. Working both sides of these cases equips me with the in-depth knowledge and intuition necessary to help my clients pursue their ideal outcomes. I also work with individuals and businesses who face money laundering accusations.
Building a solid defense for high-stakes white-collar cases like these requires a level of dedication and experience that not just any attorney has. For the trusted support you deserve, contact me today to set up a consultation.